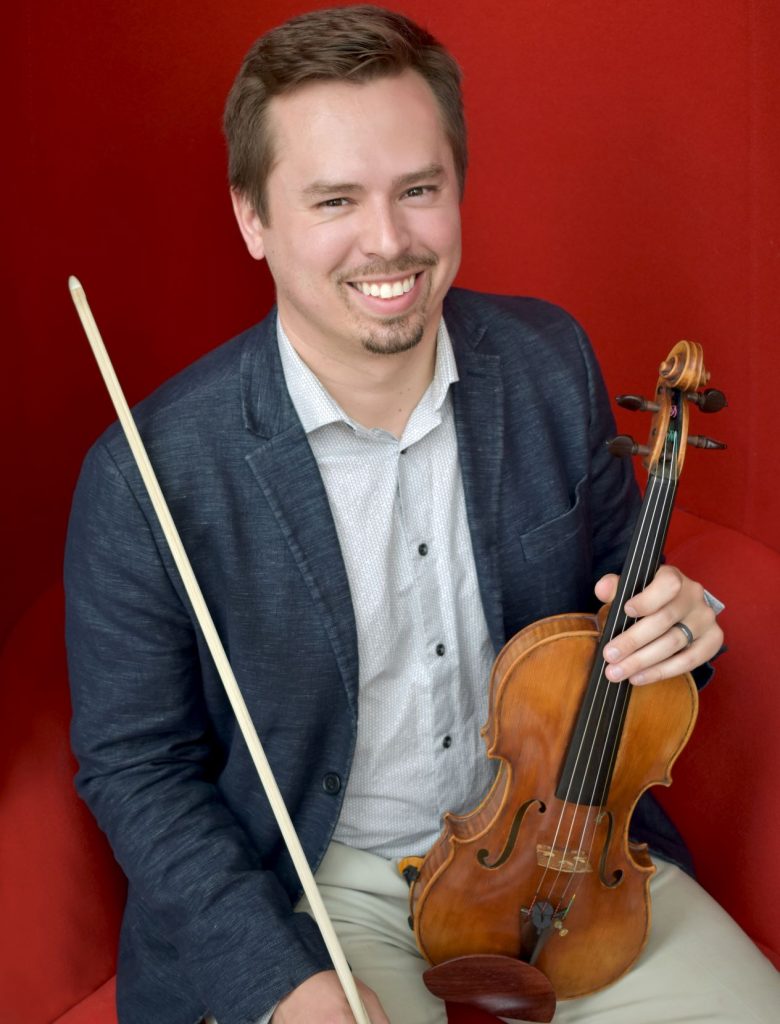 Adam Nelson is a concert violinist and teacher Adam Nelson started violin at the age of 5 in the small town of Port Elgin where he grew up. After finishing his undergraduate degree at Wilfrid Laurier University, and his Masters in Violin Performance at University of Ottawa, he settled with his wife in the Barrhaven area. Aside from performing with major ensembles such as the National Arts Centre Orchestra, Nelson runs a large private violin studio, with many of his students winning top honours at major Canadian music festivals.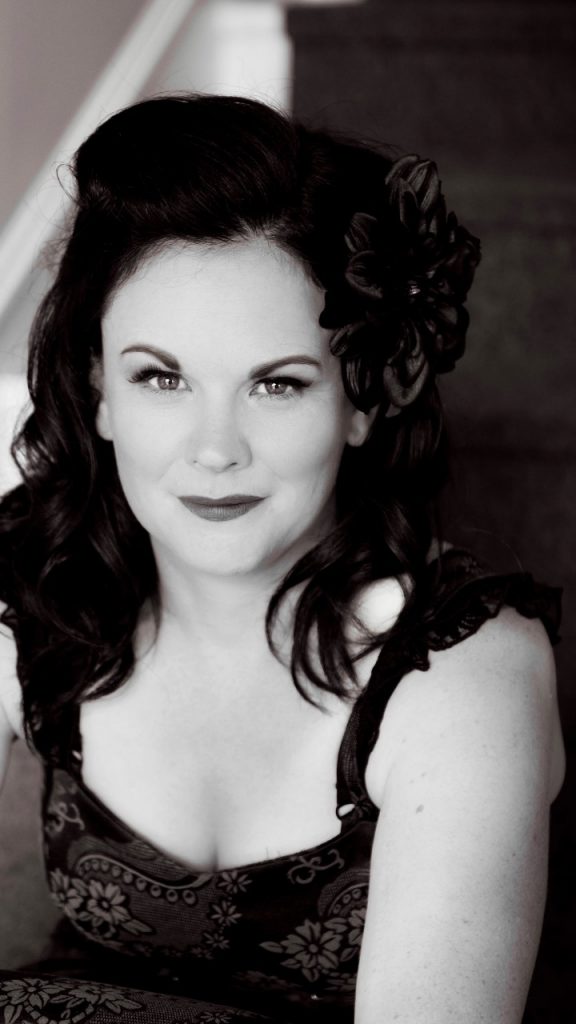 Kathleen Radke's 2022/23 season includes Mozart's "The Impresario" (Miss Silverpeal) and Cimarosa's "Il matrimonio segreto" (Elisetta) with OperOttawa, the debut of Andrew Ager's "Dracula" with the New Opera Lyra, Handel's "Messiah" with the Deep River Symphony Orchestra and an exciting new series of early music In Northern Ontario.
With the Ottawa Bach Choir, she was a soloist on the 2020 Juno Award winning CD "Händel, Bach and Schütz Motets"; as well as on the CDs "Festival Baroque", "Cantate Domino", "Jesu, meine Freude", and "Twas But Pure Love". She has also been a featured soloist in many of the Ottawa Bach Choir's concert appearances on CBC Radio Two. Kathleen is featured on the CD "A Christmas Story" with harpist Caroline Léonardelli. Previous seasons included appearances in Winnipeg with Polycoro, Monteverdi's Vespers and Mozart's Coronation Mass with the Ottawa Bach Choir, the role of the Narrator in Moore's Gallantry with SOPAC, the release of the latest Ottawa Bach Choir CD Handel's Dixit Dominus, Handel's Messiah with the Kingston Chamber Choir, Rideau Chorale and the Choirs of St. Matthew's (Ottawa), and Mozart's Requiem. She also went on tour of China with the Ottawa Bach Choir as part of the 16th Annual Meet in Beijing Festival and has been a featured soloist on several European tours including multiple performances at Bachfest Leipzig.
Oratorio credits include Handel's Messiah, Solomon, and Dixit Dominus, Bach's Cantatas Nr. 4, 106 & 150, Haydn's Lord Nelson Mass and Mozart's Requiem. Operatic roles include Pamina & Papagena (Die Zauberflöte), Najade (Ariadne auf Naxos) and the Princess (Princess of the Stars) with Patria Productions in the Haliburton Forest and Wildlife Reserve.
Kathleen holds an Opera Diploma from Wilfrid Laurier University where she studied with bass-baritone Daniel Lichti. She received a Bachelor of Music and a Performance Diploma from McMaster University. She was a member of the Festival Choir of the European Music Festival under the direction of Helmuth Rilling, performing in Stuttgart, Bonn, Athens and Berlin. Ms. Radke continues her studies with soprano Donna Brown.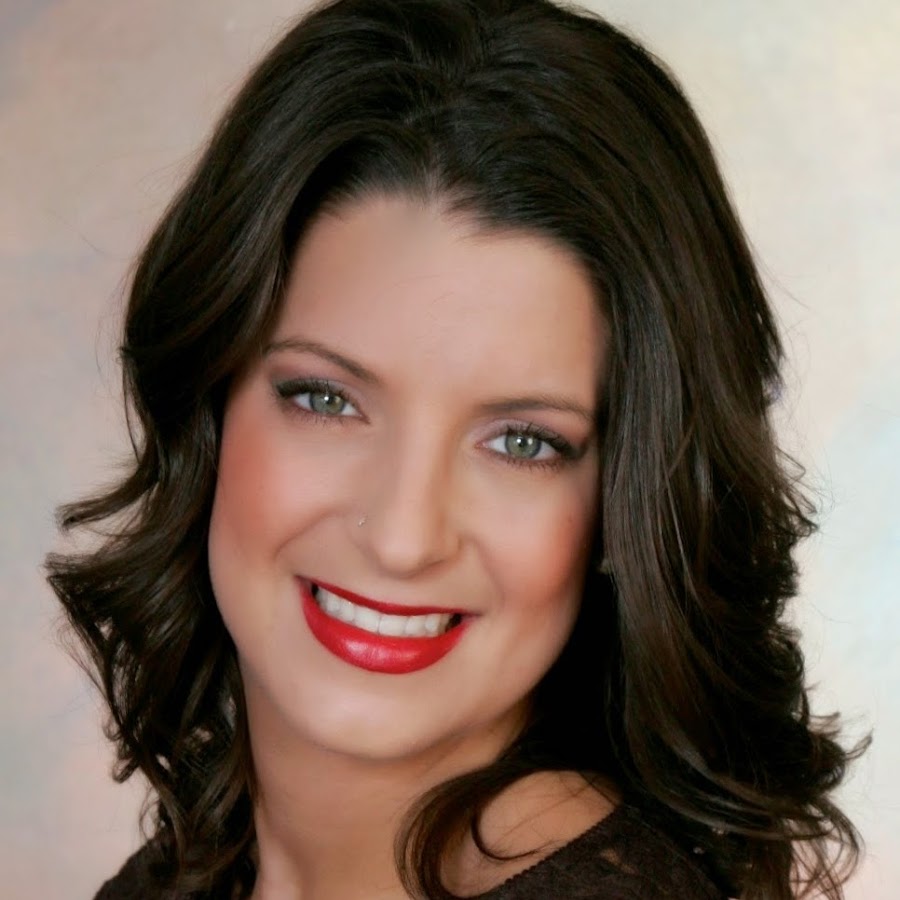 Danielle Vaillancourt. Recognized for her rich velvety tone, Danielle is becoming a sought after artist. Born into a musical family in Renfrew, she studied both piano and voice completing her studies at the Toronto Royal Conservatory of Music. She completed vocal studies at the Conservatoire de Musique de Montréal and has studied voice under Adrienne Savoie since she was 15.  Danielle has also received extensive dramatic instruction with Québec actors from the Conservatoire d'Art Dramatique.  Passed performance credits include the role of Marcellina in the Brott Opera production of the Marriage of Figaro; l'Enfant in the Greek Opera Studio production of L'Enfant et les Sortilèges by Ravel. She performed in semi-final of the 2015 Prix d'Europe competition in Montreal and in the 2014 Maria Callas Grand Prix Opera competition in Athens.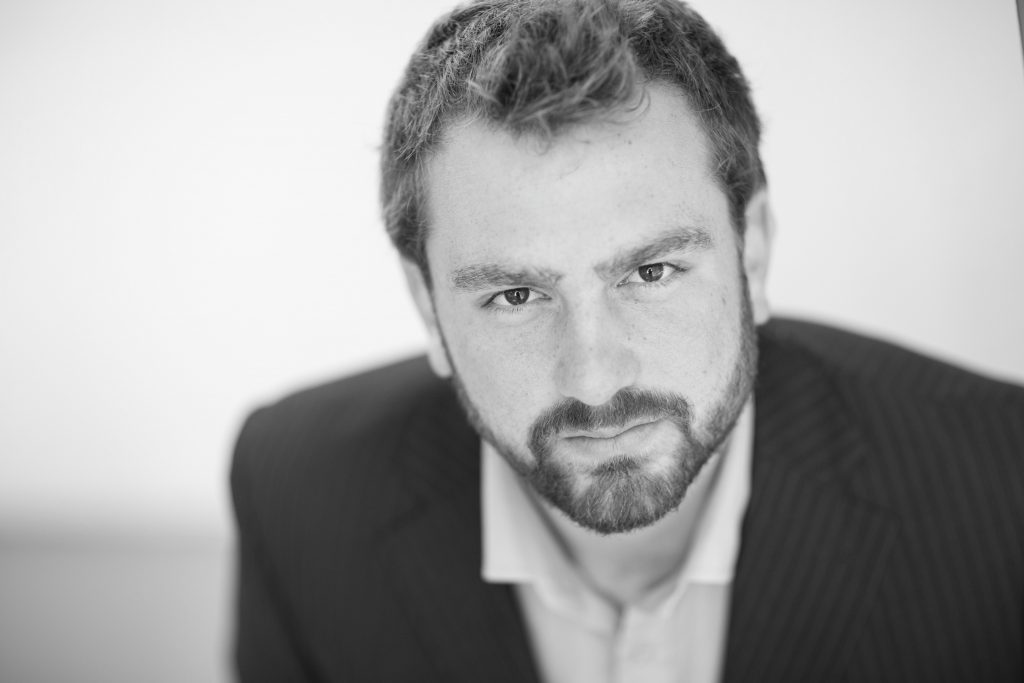 Kevin Myers was born and raised in Deep River, where he studied voice with Peter Morris. He completed his bachelor's and master's degrees in Montreal at McGill University under Stefano Algieri and Sanford Sylvan. Highlights of his time at school include Tamino in Die Zauberflöte and Lysander in A Midsummer Night's Dream. He then went to the Calgary Opera Emerging Artist program for two seasons where he took part in the Canadian premiere of Korngold's Die Tote Stadt. Since then Kevin has appeared across the country in a variety of roles: from soloist in Telemann's Tageszeiten in Victoria, to Fenton in Verdi's Falstaff in Winnipeg. He currently sings with the Canadian Opera Company chorus, and Tafelmusik choir in Toronto while finishing his second master's degree – although this one's in forestry.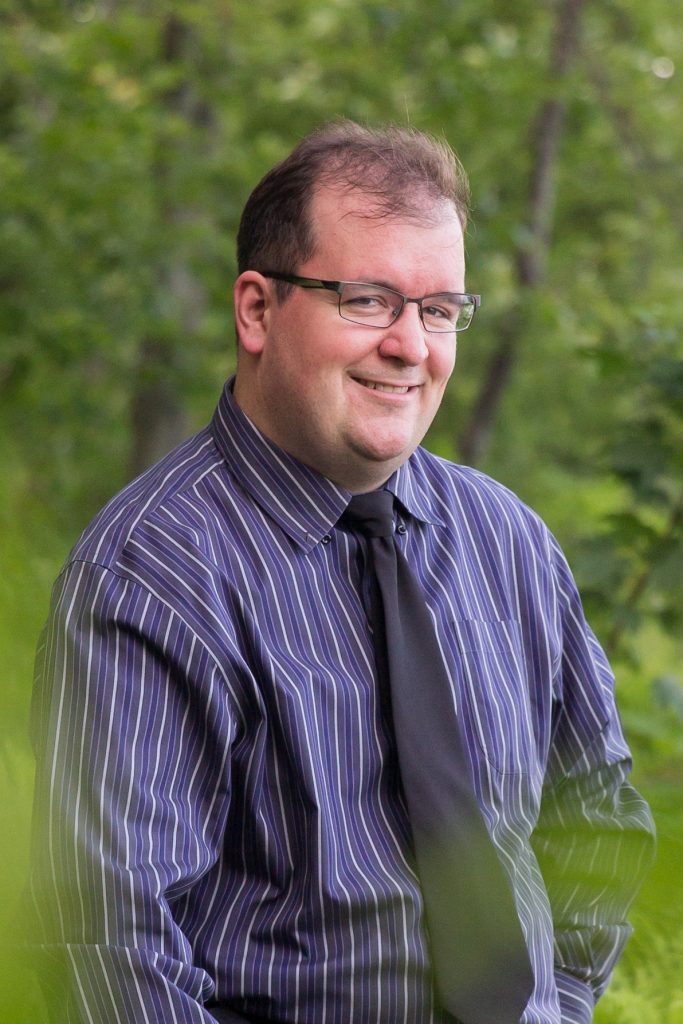 Steve Beamis had his upbringing in the Whitby-Oshawa area where he began to shape his passion for music in a Performing Arts program run through O'Neill Collegiate and Vocational Institute. Steve went on to study engineering at the University of
Ontario Institute of Technology (now known as Ontario Tech University).  Since moving to Deep River in 2009, Steve and his wife Victoria have become parents to three awesome kids: Chloe, Bruce and Luke. He has also been pursuing a
rewarding career of engineering and project management at Canadian Nuclear Laboratories. Despite his busy life, Steve has never lost sight for the arts. Steve joined the Deep River Choral Group for numerous seasons, the Deep River Musical Society for Les Misérables, and the Deep River Players where he featured
as Billy Crocker in Anything Goes (2018), and Bill Austin in Mamma Mia (2019). Steve was than invited to perform Bach's Peasant Cantata where he was a feature soloist with the DRSO (2020). Also, Steve is currently an active worship leader at
Real Hope Christian Assembly in Deep River. Steve extends his appreciation to Peter Morris and the DRSO for this opportunity and eagerly awaits the performances.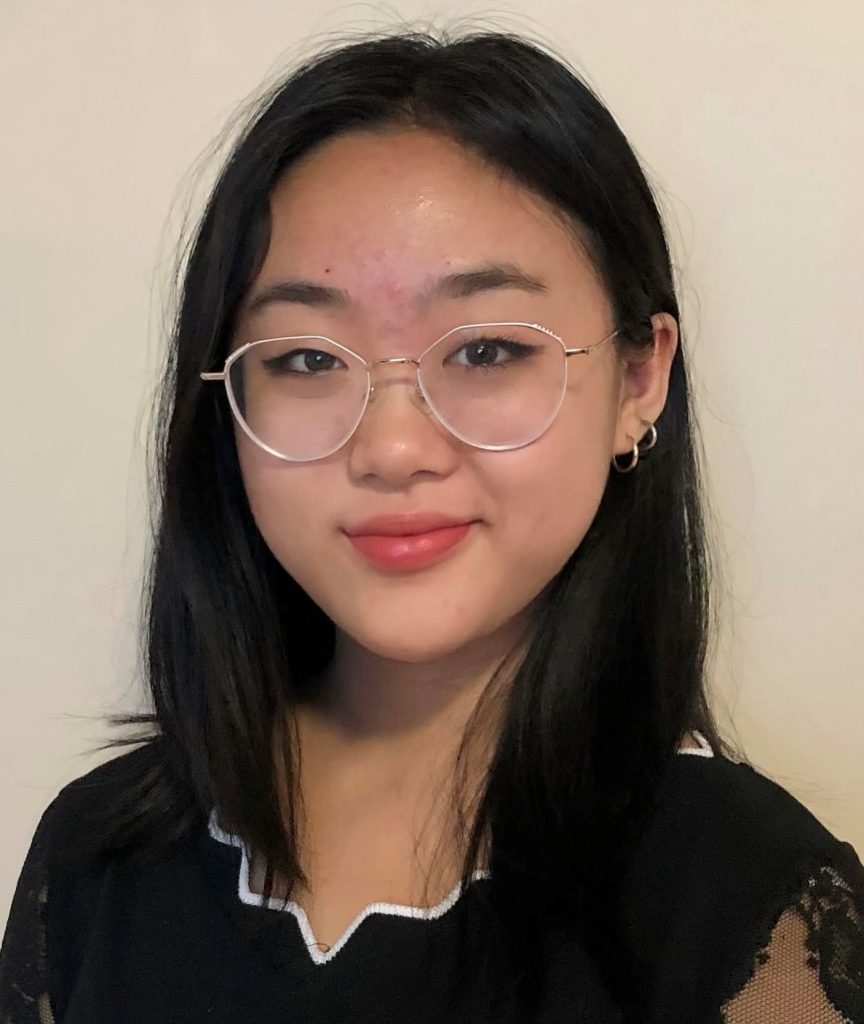 Ava Chen is a 16-year-old high school student from Mackenzie Community School in Deep River, Ontario. She is the current concertmaster for the Deep River Symphony Orchestra.  Ava began learning violin at the age of 10 with Peter Morris. She has also been playing the piano since she was 6 years old. Throughout her music journey, she has been playing pieces by classical music composers, including Bach, Mozart, Beethoven, Debussy, and Chopin. Through years 2014 to 2020, Ava had been participating in the Pembroke Kiwanis Music Festival, winning scholarships and 25+ first places in both piano and violin. She was also awarded the "Music Director's Awards" twice from the DRSO. In June 2022, she passed the RCM Level 10 Piano Exam in First Class Honours with Distinction.  After high school, she plans to pursue a career in science.  Some of her non-music-related hobbies include reading, travelling, baking, and playing badminton.
Ezra Klukas is a 17 year old high school student in his last year at Mackenzie Community School. In his spare time he enjoys being with friends, doing math, and playing sports, such as soccer, volleyball, and badminton. Ezra began playing piano at the age of six with Alison Arthur, first violinist in the DRSO, who still teaches him to this day. Throughout his musical journey, Ezra has learned a vast repertoire of classical piano compositions from composers such as Liszt, Rachmaninoff, Prokofiev, Ravel, Beethoven, and many others. In June 2020, Ezra completed the RCM level 10 piano exam, and he plans to obtain his RCM associate diploma (ARCT) in piano performance in 2023. In 2018, Ezra was awarded an organ scholarship, which gave him the opportunity to learn the organ. Since 2018, he has been an organist/pianist at the St. Barnabas Anglican Church. After High School, Ezra plans on studying science/engineering at UBC in Vancouver, British Colombia.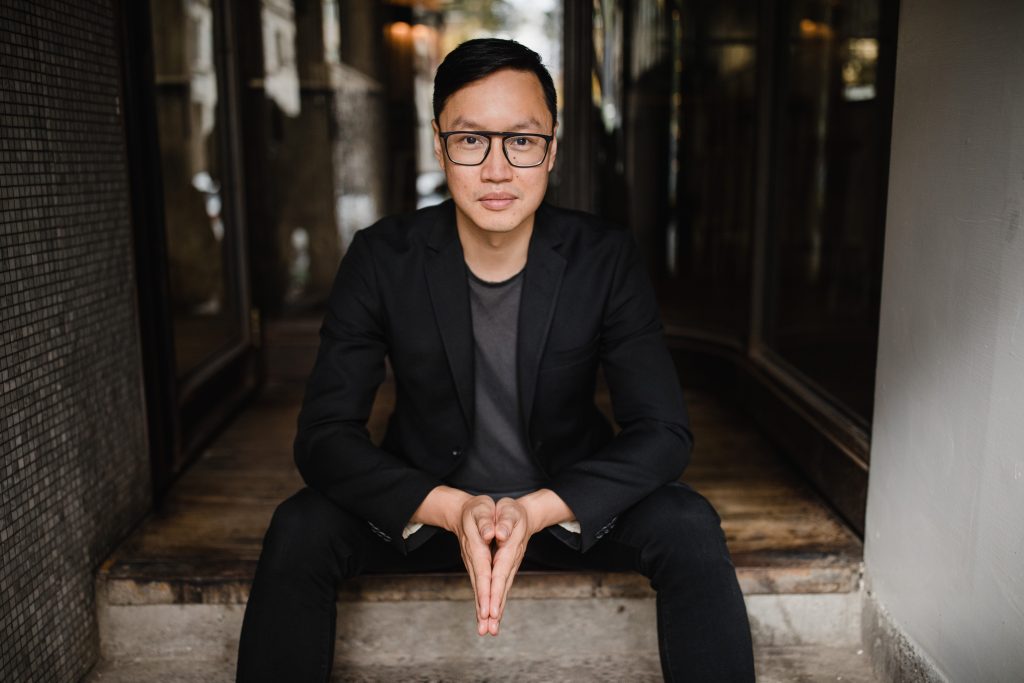 Philip Chiu – "A pianist-painter who transforms each musical idea into a beautiful array of colours" (La Presse), Philip Chiu is acclaimed for his brilliant pianism, sensitive listening, and a stage presence that eschews the hermit-pianist image in favour of openness, authenticity, and connection with audiences. Inaugural winner of the Mécénat Musica Prix Goyer, Philip has become one of Canada's leading musicians through his infectious love of music and his passion for creation and communication.
Philip concertizes extensively as soloist and chamber musician and has performed solo recitals and chamber music concerts in most major venues across Canada, as well as concert halls in France, Japan and the United States. Chamber music partners have included James Ehnes, Emmanuel Pahud, Regis Pasquier, Roland Pidoux, Noah Bendix-Balgley, Bomsori Kim, Johannes Moser, and the New Orford String Quartet; he also has a long-standing violin-piano duo with Jonathan Crow. Philip is a veteran touring artist of Prairie Debut, Jeunesses Musicales Canada, and Debut Atlantic, having toured the country 14 times with their generous support. His upcoming series of solo albums (ATMA) presents the music of Ravel, Debussy alongside original commissions from distinguished composers such as Barbara Assiginaak, Anishnaabekwe composer and recipient of the Order of Ontario. Other recent recording projects include John Burge's 24 Preludes for Solo Piano (Centrediscs), as well as a recording/concert project with Pentaèdre honouring the music of Jacques Hétu (ATMA) recognized by Le Devoir as "a useful disc, superbly performed." Also recently released, Tapeo (ATMA) with cellist Cameron Crozman offers colourful Spanish music and Night Light (Leaf Music) with flautist Lara Deutsch. Philip has recorded for Warner Music, ATMA Classique, Analekta, Leaf Music and CBC Music. He can be heard on BBC Radio 3, France Musique, ICI Musique, and CBC Music. In addition to his performing activities, Philip created the Collaborative Piano Program at the Domaine Forget International Academy and has consulted for national and international competitions as a recognized expert in collaborative piano. He regularly judges provincial, national, and international competitions. He is grateful for the support of Mécénat Musica, the Sylva Gelber Music Foundation, and the Canada Council for the Arts. Philip also wishes to thank his teachers and mentors; notably, Marc Durand, Jenny Regehr, Susan Steele, and the late Peter Longworth. He is a graduate of the Young Artists' Performance Academy (now the Phil and Eli Taylor Performance Academy for Young Artists) and holds a Performance Diploma from the Glenn Gould School of the Royal Conservatory of Music.