IT'S BETTER LIVE!
2022/23 – Our 69th season of playing to audiences in the Upper Ottawa Valley!
The DRSO is having a Fundraiser Party!!
We will be joined by musical friends and generous sponsors for a night filled with music.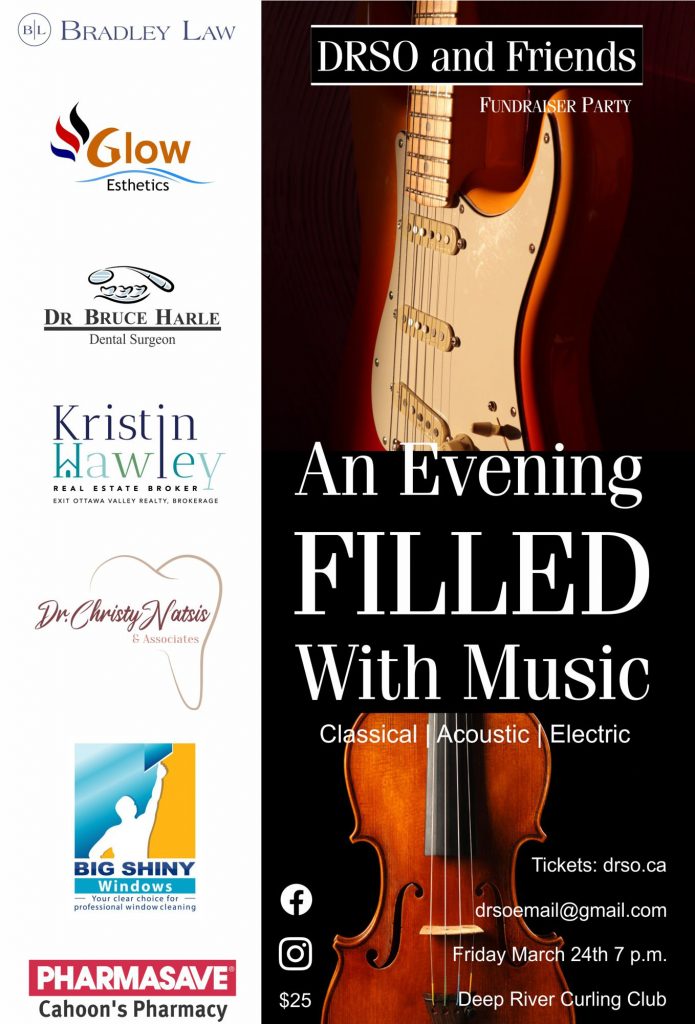 On March 24, 2023, we are hosting a fundraising music night at the Deep River Curling Club.
There will be three sets of music, the first being classical small ensembles, the second being acoustic (think folk, jazz and fiddle), and the third being a full-on electrified dance party!!
For online tickets, see below.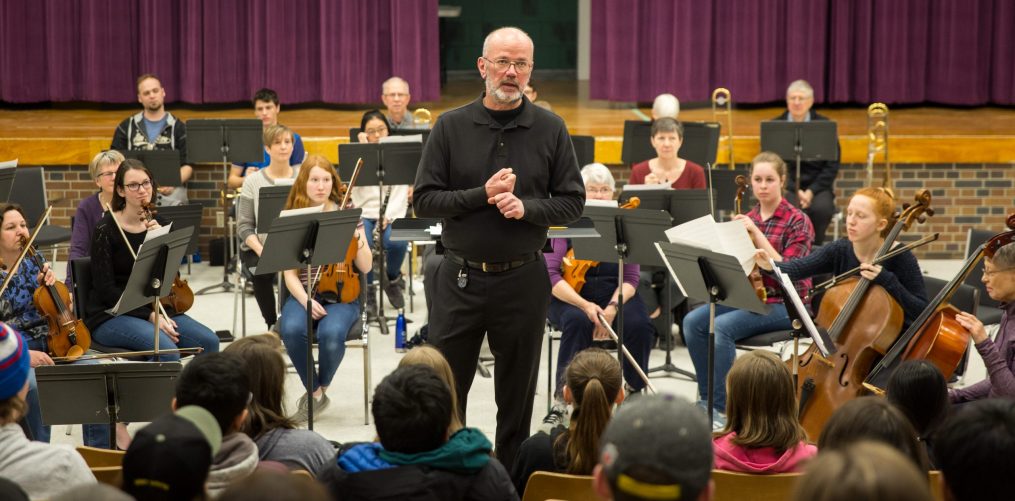 The DRSO is thrilled to welcome audiences back to the live music experience! It has been a long time coming. This season, we offer some of the finest musical works and wonderful guest artists.
The DRSO is your community orchestra with 40 local musicians ranging in age from high school students to seniors. In fact, 25% of our orchestra is made up of students. The benefits they receive from playing in an orchestra are many. It is truly a unique opportunity for young musicians to play in a symphony orchestra. At the DRSO, our goal is to play great orchestral music within an educational, supportive and inclusive setting.