IT'S BETTER LIVE!
2023/24 will be our 70th season of playing to audiences in the Upper Ottawa Valley!
Check back soon for details!
Attention All DRSO Fans & Members!
Our AGM is Tuesday May 30th @ 7:00 pm at The Community Church basement
We have some openings on our executive. You don't have to play in the orchestra to join. You can just be a fan! Do you appreciate the DRSO? Are you passionate about music?
Join a team that creates an artistic impact and enriches our community. You can be part of the strategic planning guiding the orchestra into and beyond our 70th anniversary.
Come to the AGM to see what we are all about. You don't have to join the executive. Perhaps you are just interested or want to volunteer. Feel free to send us a message to express interest or ask questions: drsoemail@gmail.com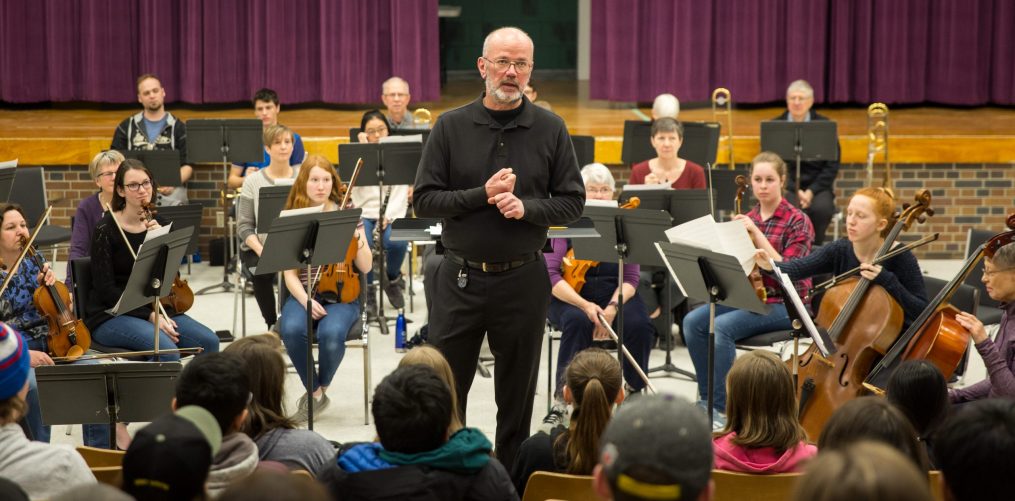 The DRSO is thrilled to welcome audiences back to the live music experience! It has been a long time coming. This season, we offer some of the finest musical works and wonderful guest artists.
The DRSO is your community orchestra with 40 local musicians ranging in age from high school students to seniors. In fact, 25% of our orchestra is made up of students. The benefits they receive from playing in an orchestra are many. It is truly a unique opportunity for young musicians to play in a symphony orchestra. At the DRSO, our goal is to play great orchestral music within an educational, supportive and inclusive setting.